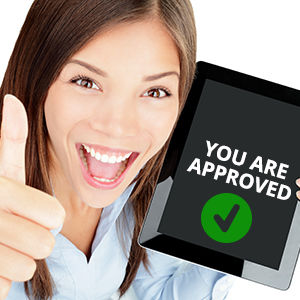 At Groupe Couture, we provide many financing solutions. In fact, thanks to our highly competent and professional financial advisors, you will get automobile credit quickly. To get a car loan or just to get answers to your questions, contact us today to make an appointment with one of our advisors.
All our customers get pre-approval for valid credit
At our Groupe Couture, we believe that everyone should be able to buy the car of their dreams. That's why, contrary to what some other banking institutions offer, we provide our customers with second and even third chances at credit without hesitation. In fact, thanks to our extensive network of contacts, we can offer financing plans that will fit all financial situations.
Receive your pre-approval from the comfort of your living room
Applying online for credit from our financial department is quick and easy. Thanks to our online application form, you only need to fill out the various sections and then click on send; it's simple and completely safe! It will only take a few minutes, and one of our credit advisors will contact you to discuss and plan a face-to-face meeting.
Our specialists, honest and transparent
Forget about all the lenders who only want to make a buck on the back of consumers in financial difficulties with their astronomical interest rates. You should choose to put your faith in our honest and transparent specialists whose primary goal is always to offer you the most useful financial packages possible. Thanks to them, you will be provided the most convenient Kia, Mitsubishi, Hyundai, Toyota, Ford, Chevrolet, Buick, GMC, Lincoln or Volkswagen financial plan, both in terms of your needs and your budget.
Whether you are in Beauce, Quebec, or elsewhere in the Saguenay-Lac-Saint-Jean region, Groupe Couture invites you to benefit from its incredible financing.
Freshstart Credit